Train Radio System
Train radio is a system that performs the instructions in each train service between the control room and train for the safe train operation.
Stack electronics provides the ROF-Link to connect control room, relay station, and train by optical transmission system(E/O, O/E conversion).
Also we provide the amplifier, high-frequency filters, and power divider used in the receiver-transmitter between the relay stations and trains.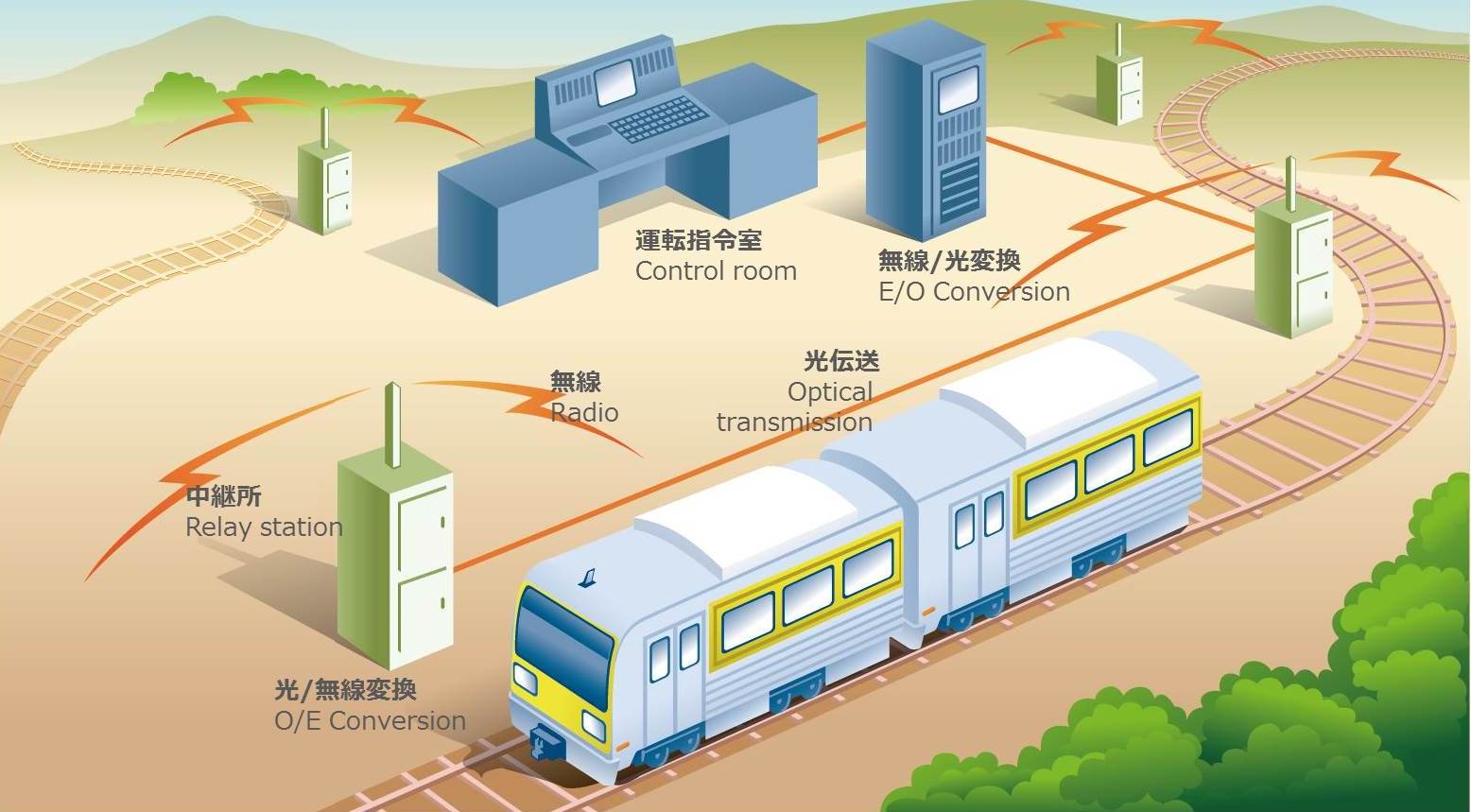 Our products which are used at Train Radio System are following.
※Our amplifier and high frequency filter are possible to be customized based on your request.
《Application Examples》
Broadcast Relay system |Area broadcasting system |Train radio system|Underground city re-transmission system|Disaster digital radio system