Company Information |Company History |ACCESS|Environment, Quality policy
Company History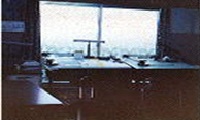 1971 Aug.Incorporated as Stack Electronics Co., Ltd. with capital of JPY600,000.
| | |
| --- | --- |
| 1971 Jan. | Founded Stack Electronics. |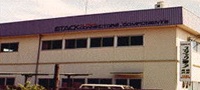 1977 Apr.
Built the head office and factory building at Kodaira, Tokyo.
to integrate operations there.
1979 Nov.
Started export & import business.
1980 Jun.
Built the new factory in Akishima, Tokyo.
1983 Jun.
Established a subsidiary, Stack Seiko, Inc.

1984 May.
Built the new head office building at Akishima next to the factory.
1984 Dec.
Increased capital to JPY30,000,000.
Issued convertible corporate bonds from Tokyo Small Business
Investment Co., Ltd. Established a subsidiary, Stack Giken, Ltd.
1989 Apr.
Established CUI Stack Inc, as joint venture in Beaverton, Oregon, U.S.A.
(Stack-Novus L.L.C.)
1989 Aug.
Built an R&D building and expanded the factory.
1990 Feb.
Started manufacture of electro-optical products.
1993 Apr.
Entered into the communications industry market.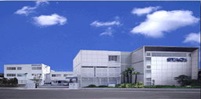 1997 Mar.
Built a new administrative office building.
1997 Sep.
Obtained ISO9001 certificate.
1998 Mar.
Increased capital to JPY60,000,000.
2000 Mar.
Awarded the R&D subsidy for creation of new industry,
by Ministry of Economy, Trade and Industry (METI)
2003 Mar.
Absorbed Stack Giken and increased capital to JPY70,000,000.
2003 Jul.
Obtained ISO9001:2000 certificate.
2003 Sep.
The company was privileged with the great honor of the visit by The Emperor.
2003 Nov.
Obtained ISO14001 certificate. (Integrated ISO9001 and 14001 manuals)
2004 Aug.
Awarded by METI the R&D subsidy for creation of new industry.
2005 Dec.
Obtained ISO14001:2004 certificate.
2006 Mar.
METI selected Stack as one of the 300 Dynamic small-& medium-sized
enterprises in Japan.
2007 Mar.
Opened Internet shopping site 'kosyuha.com'.
2007 Sep.
Acquired qualification of general public bildding for all the government agencies.
2008 Dec.
Obtained IMS (Integrated Management System) certificate.
2010 Feb.
Accredited by METI as a new business development project between
different field cooperation.
2010 Oct.
Awarded by METI the R&D subsidy for creation of new industry.